At The Bank of Tioga we believe that a community is only as strong as its local businesses. This is why we have made it one of our top priorities to spotlight local businesses in the area. Today we share a conversation with Tim Joyce, co-owner of Tioga Drug in Tioga, North Dakota.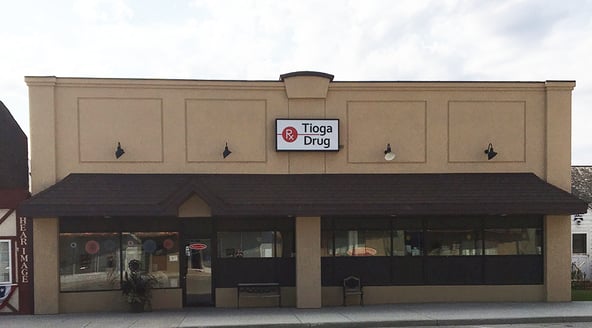 Who are the owners of the business?
Tim and Gail Joyce.
Tell us about yourselves.
I [Tim] am a Pharmacist, and Gail is Physician Assistant
How many employees do you have?
We have eight employees.
Why did you want to start a business in Tioga, North Dakota?
I wanted to be a community pharmacist in my home town. It is an important service to have in these rural communities.
What do you like most about the community?
The people. We also have great schools, medical facilities, parks, etc.
How are you personally involved in the community?
I'm currently on the board of directors for The Bank of Tioga and have been on numerous boards over the years. My wife Gail is currently a school board member. In addition we have donated to a variety of local organizations over the years.
Where is your business located?
106 N Main St., Tioga, ND 58852.
What services do you offer?
We are a full service drug store.
What do you offer that other businesses similar to you can't?
We feel we have as good, or better customer service, as any other drugstore in similar situations. We take pride in treating our citizens like special people, no matter who they are.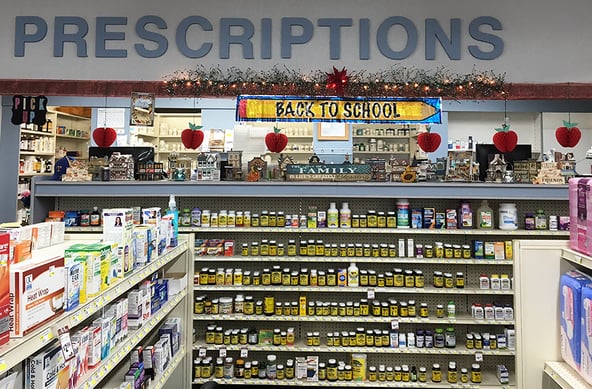 Anymore plans for the future?
We are remodeling the drugstore, and adding a brand new soda fountain.
Are you open to suggestions?
Yes, very much so.
Where do you want your business to be in five years? I want our business to be thriving in five years, and want our citizens of our trade area to be proud of main street Tioga.
Give your best pitch for why people should choose to shop local.
Shopping local keeps the community growing, as the money spent stays in Tioga.
Want to be featured in our Eat Shop Bank local campaign? Email us at Marketing@thebankoftioga.com!